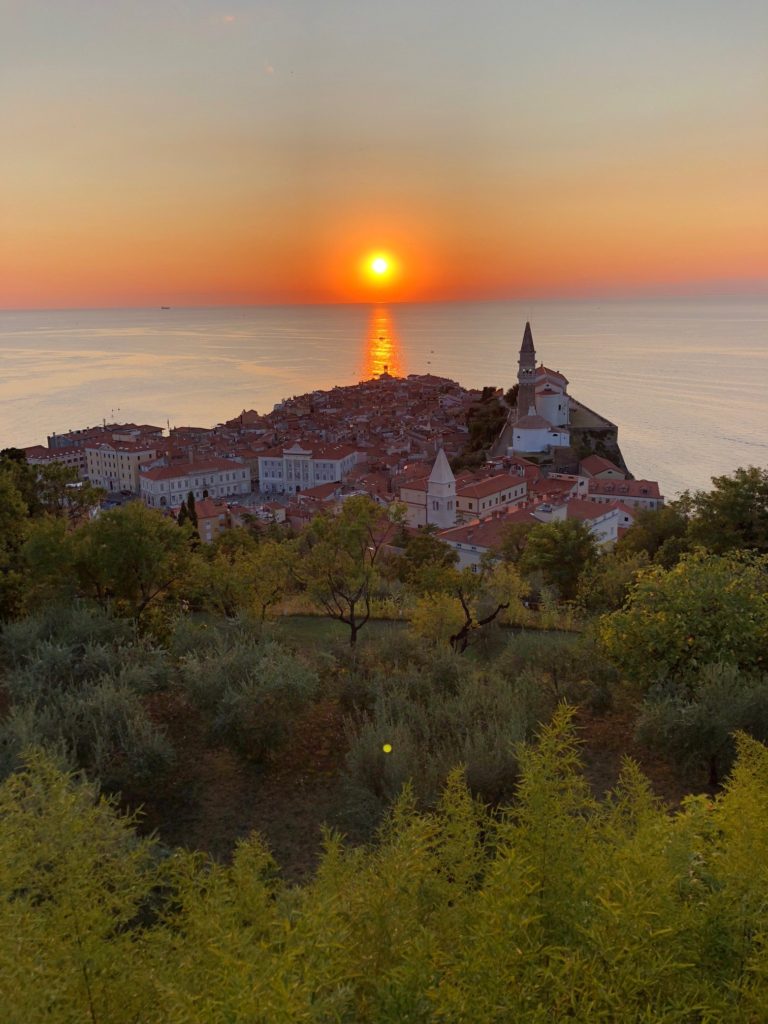 The beautiful Mediterranean
Within 10 minutes walk, you reach the picturesque city of Piran, where you can wander through narrow streets, enjoy the Tartini square, marvel about the gorgeous views from either the city walls or from the Church of St.
George or simply walk along the seafront to Punta or all the way to Fiesa.
You will also enjoy the more modern Portorož, the fisherman town Izola or the bigger city Koper with it's harbor.
Above all, you will not want to forget to visit the salt fields.