Tennis academy full of fun and activity!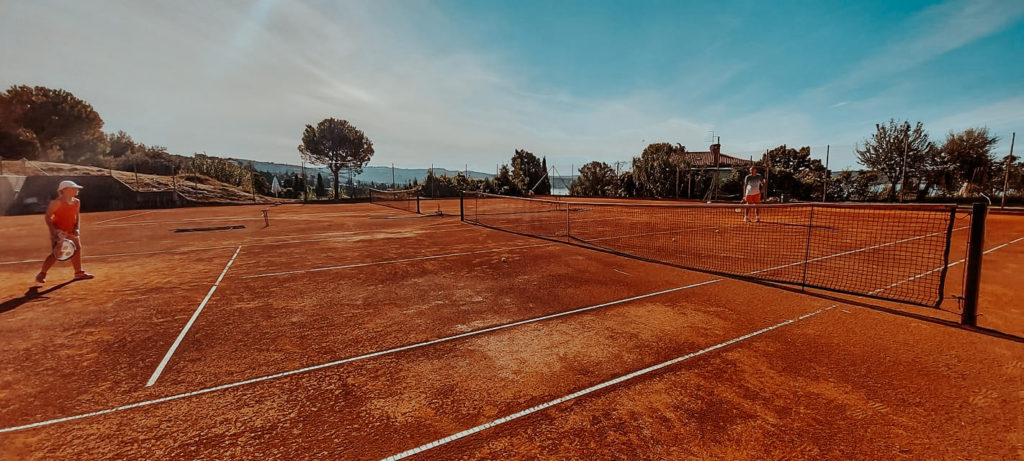 Tennis academy portoroz at Tennis Center Bernardin provides young players the opportunity to start, improve or excel their tennis game. In addition, our players enjoy off court games (soccer, basketball, baseball, swimming ect.) and have some fun with brain maniac (scientific experience, improve language skills and be creative). Our program runs weekly from Monday until Friday and we also offer Individual programs.
Our camps are directed by PTR (Professional Tennis Registry) coaches, who are proficient in more then 11 languages. All programs are geared towards players of all levels form beginners, intermediary up to Tennis Europe and ITF level. We provide high training, performance as well as fun. Our program includes;
intense tennis training,
condition work out,
mental training,
video analyses,
languages skills,
sports,
fun games.
Afternoon programs are possible, and are scheduled in for intensive program training.
PROGRAM:
08.30 – 09.00 Admission
09.00 – 11.00 Tennis
11.00 – 11.15 Break
11.15 – 12.15 Tennis
12.15 – 12.30 Break
12.30 – 14.00 Sport games and Brain Maniac
The program runs throughout the summer, starting June 29 until August 29 2020
Contact Us:
Tel. +386 41 345 561
info@tennisportoroz.com
Or simply pass by at Tennis Center Bernardin, Obala 2 Portorož for more Informatio